Orpheum Theatre Boston | Boston, Massachusetts
Los Angeles Azules is bound to excite their US fans this Friday, November 25, by bringing their "De Iztapalapa Para El Mundo Tour" to Orpheum Theatre Boston. The Mexican superband will definitely fill the walls of the famous Boston venue with some memorable tunes that will surely make everyone groove. Witness the Blue "Angels" perform their greatest hits, such as "Cómo Te Voy A Olvidar," "Las Maravillas de la Vida," and "El Listón de Tu Pelo," among many others. Grab your tickets for the show and treat your friends to a festive and electrifying night that only these Latin superstars can give. If you haven't seen them live, this is your chance to do so. Click the "Get Tickets" button to place your ticket orders.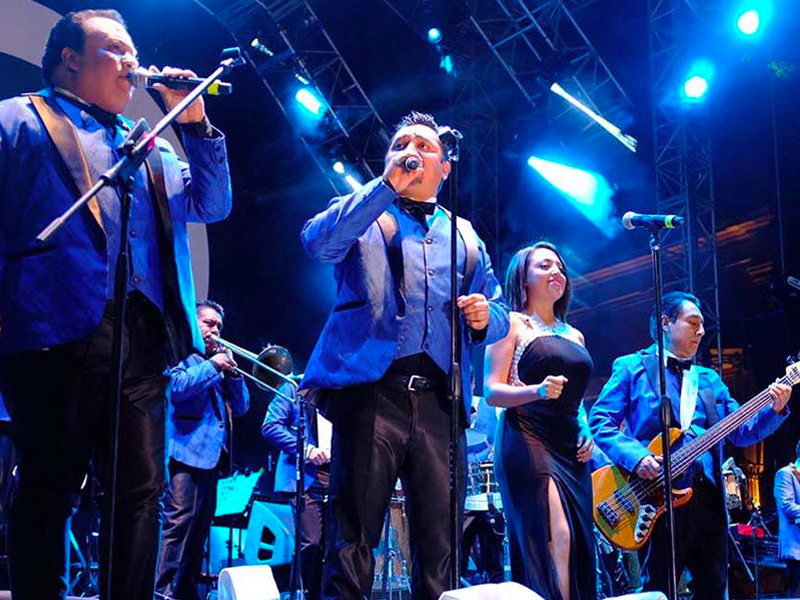 Selling millions of records in North and South America, the Latin supergroup Los Angeles Azules is undoubtedly one of Mexico's most famous bands. Thanks to their creative and innovative mixture of traditional Mexican tunes, electronic dance beats, and adept use of various instruments, "The Blue Angels" (the literal translation of the group's name) was able to garner millions of fans all around major Latin territories.
Although the group did not immediately hit superstardom in their initial albums, they stood out in the Latin music industry through their Cumbia Sonidera music –– a cumbia subgenre they popularized. They went on to score their biggest hit (after several album releases) with the song "Cómo Te Voy a Olvidar" (How can I Forget You), which instantly hit gold within a few months of release. It climbed up the charts of Hot Latin Songs and Latin Airplay in 1997 and led to people discovering their previous releases.
Within the next three decades, the band was able to release 23 studio albums and 31 compilation albums. This year, the group is currently busy with their tour dubbed "De Iztapalapa Para El Mundo." As part of their anticipated stop in the United States, the band will perform at the Orpheum Theatre Boston on November 25. Tickets for the show are now available, and you can reserve yours by hitting the "Get Tickets" button on this site. Grab yours now and be amazed by the music of the one and only Los Angeles Azules!