Orpheum Theatre Boston | Boston, Massachusetts
Are you ready to hear the full-throated, robust baritone of the one-and-only Tom Jones? You are in for a treat as the legendary singer will be bringing his "Surrounded by Time Tour" to the Orpheum Theatre this Wednesday, September 14, 2022. Let the 81-year-old music icon dazzle you all over again in a night that would satisfy your need for good 'ol classic tunes. Prepare to sing along with his timeless songs, such as "It's Not Unusual," "Delilah," "She's a Lady," and many more. Be enthralled by the tracks from his most recent album like "Talking Reality Television Blues," "No Hole in My Head," "One More Cup of Coffee," and "Pop Star." Click on the "Get Tickets" button to secure your tickets now!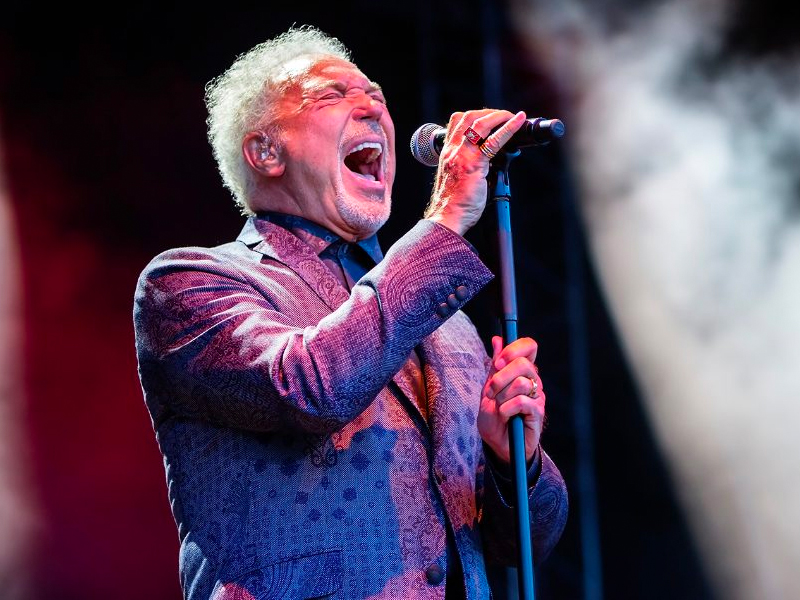 Perhaps one of the most iconic singers of all time, Tom Jones is a household name that needs no introduction. As a singer, it is safe to say that this music legend has done it all. Starting from the mid-60s, when he began his career, Jones has sung nearly every genre of music. His popular tunes were not only exclusive to some pop ballads but to rock, show tunes, country, dance, techno, and many more. In all of his songs, he was able to sport his signature robust baritone voice that has captured the hearts of millions of fans worldwide.
Famous for his classic songs, such as "It's Not Unusual," "What's New Pussycat," and "Green, Green Grass of Home," made him a staple in radio airplay during the initial years of his career. Most of his songs did well on the charts, and his popularity skyrocketed not just in the UK but all over the world. He has produced a total of 41 studio albums, all of which vary in style. His albums ranged from slick dance-pop to ballads to country to some covers. Indeed, he has almost done it all.
His 2021 "Surrounded by Time" album is his 41st and has earned him a new record. Along with his countless accolades, awards, and recognitions, the album debuted at No. 1 in the United Kingdom, making Jones (then 80 years old) the oldest male to earn a number one album in the country. This fall, he is embarking on a North American Tour. This September 15, the celebrated Welsh singer will make a stop at Orpheum Theatre, Boston, to perform in front of his loyal and dedicated fans. Be sure to catch him at his Boston show because this is one of the only 15 dates in the entire tour. Don't miss this chance to see this legend create music that only he can do!