Orpheum Theatre Boston | Boston, Massachusetts
Florida rockers A Day To Remember will ignite your Friday night this December 9 as they perform at the Orpheum Theatre for a concert that is worthy be remembered. Catch "The Downfall of Us All" hitmakers as they perform in the renowned Boston venue as part of their "Just Some Shows Tour." Be one of the lucky audience members to witness the Jeremy McKinnon-led band rock Boston with their hits, such as "It's Complicated," "You Should Have Killed Me," "Right Back At It Again," and newer tracks from their most recent album, "You're Welcome." Joined by another Florida-native band, Wage War, Orpheum Theatre will surely be a haven of alternative pop-rock music that will make you scream in excitement! If reading this excites you already, then you should grab your tickets as early as today. Click the "Get Tickets" link to purchase yours now!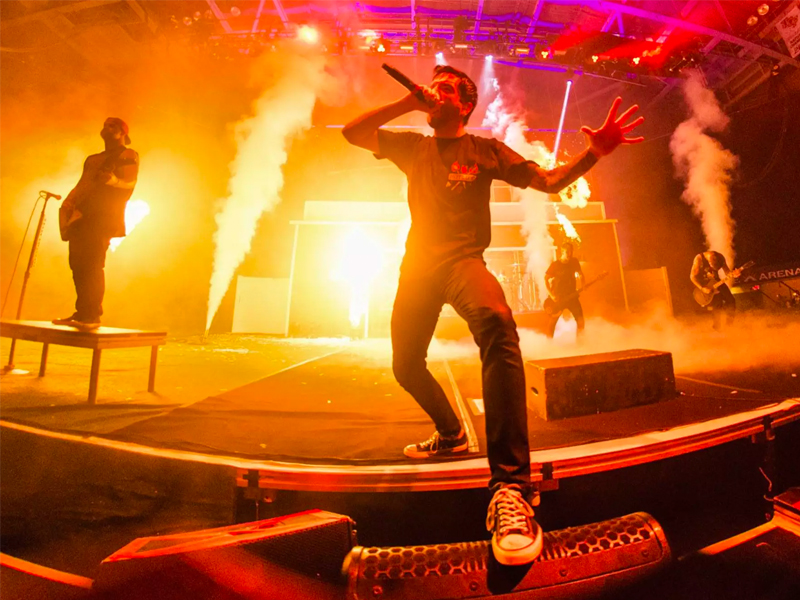 A Day To Remember is one of the most sought-after alternative rock bands in the world today. From its humble beginning in 2003 as straightforward Florida rockers whose emo, pop-punk, hardcore, and heavy metal sounds captured the rock music scene, A Day To Remember became one of the world's slickest genre-spanning bands in North America.
This year, ADTR released a new album entitled "You're Welcome," and both fans and critics are raving about it. Kerrang magazine even called it the "perfect soundtrack to this strange and uncertain world that we live in" because of the band's "mature" sound and ability to seamlessly transition between genres. It charted in multiple countries and continues to gain momentum, especially with its recently featured track "Re-Entry" with Blink-182's Mark Hoppus.
To fans' delight, the rock band will embark on a North America and Europe tour titled "Just Some Shows" and "Just Some More Shows." Since ADTR is a post-hardcore and pop band that has been rocking large arenas since the early 2000s, the name of the tour is clearly an understatement of what the series of gigs will be like. The tour's North American leg began on July 27 in Baltimore, Maryland, and was slated to end in late October in Irvine, California. However, due to insistent public demand, additional dates for the show have been added.
One of these additional concert dates will be December 9, 2022, at the Orpheum Theatre Boston. The Jeremy McKinnon-led band will be rocking the famous Massachusetts venue with another Florida-native band, Wage War. Famous for their songs "Stitch," "Low," "Alive," "The River," and "Don't Let Me Fade," among many others, the Florida metalcore quintet combines melody with a brutal punch and a positive message. Don't miss their electrifying performances this 9th of December as they perform with A Day To Remember. Grab your tickets here by clicking the "Get Tickets" link.