Orpheum Theatre | Boston, Massachusetts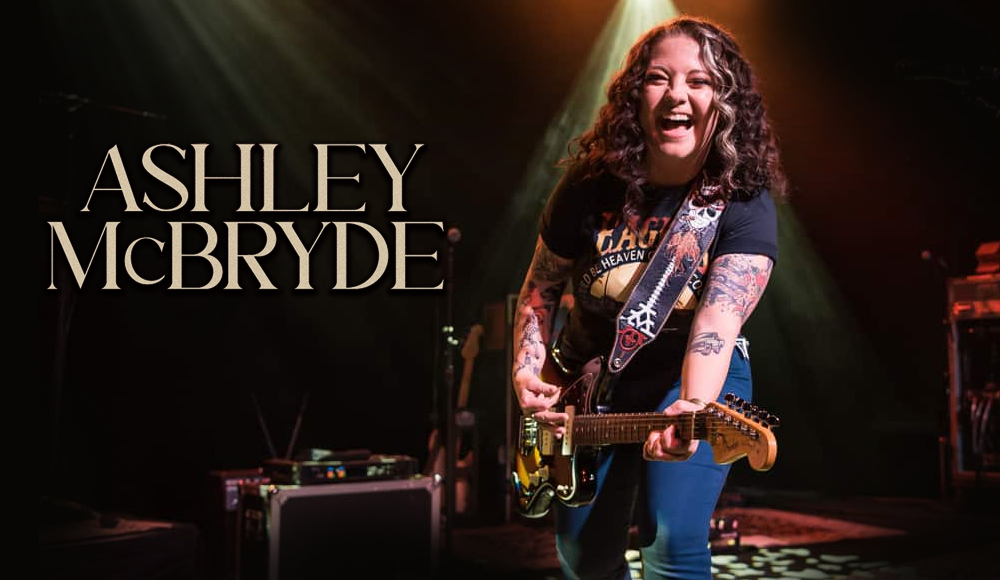 One of the nation's hottest rising country singer-songwriters, Ashley McBryde, is hitting the road! With her signature rock & roll swag blended into her rockin' country masterpieces, she's set to raise some hell at her newest tour. "The Devil I Know" Tour will support her upcoming new album, to which she's shared a couple of songs that give fans a taste of what to expect. Dropping "Light On in the Kitchen" and "Learned to Lie", the woman is taking it all out, spilling the tea and serving her utmost honesty as she raises some hell. Part of her much-awaited tour is a stop at Orpheum Theatre Boston on Saturday, December 9th. As the holidays come rushing in, McBryde is set to turn some heat up as she's got hot new records to perform on stage. From "A Little Dive Bar in Dahlonega", the singer's now performing across the nation and the world, proving that she's got what it takes to make it big, brushing off her doubters and naysayers. Don't miss out as she calls "The Devil I Know" live on stage by booking your tickets now!
Sharing rock & roll attitudes driven by her own brand of country music, Ashley McBryde is definitely an artist to watch out for. Breaking out with her official debut single "A Little Dive Bar in Dahlonega", she's gone far from demos and self-released records performed at small clubs. This time around, she's taking on the big stage, and nations beyond the US. As a "Girl Going Nowhere" from her debut LP, she's definitely made a bright path with her acclaimed music.
Releasing her forthcoming album "The Devil I Know" this September, the singer-songwriter just announced her extensive headlining tour in support of the album. Raising some hell kicking off this fall, she's set to rock it all out with her newest country bangers.
"About time this devil hits the road for a proper run of shows... " the singer shared. "The Devil I Know Tour presented by @Ariat kicks off in the States this October, then we're finally headed back to the UK,"
It's about damn time! She's also bringing a roster of special friends on tour. The list includes Corey Kent, Bella White, Harper O'Neill, JD Clayton, Kasey Tyndall, Will Jones, and Zach Top who'll share the stage with McBryde. "Y'all... I can't wait for this one," she concludes in her announcement.
Dropping her new single "Learned to Lie", the singer spills some tea, offering a dose of family-kept secrets. Recently, she's shared that her new album aims to counter loud opinions targeted at her music. "Y'all are too country.' We leaned into that – more country it is," she remarked in a statement. "Y'all are awfully rock leaning for a country artist.' Is that so? You ain't seen nothin' yet. 'Last thing y'all need is another tender, finger pickin' song.' Oh? Tender makes you uneasy, cowboy? I hear you. Let's see how much more tender we can be."
Without a doubt, she's facing her critics head-on, and her music speaks for itself. Looking back, she released another new single "Cool Little Bars", paying tribute to local dive bars full of culture and diversity. "As y'all know, I have a huge appreciation for bars that have stood the test of time and have a lot of character," she shared. "I played them for many, many years, and I'm proud of the education I gained, and I'm proud to be able to give such bars credit for my entertainment style."
Turning it all up, this woman is proud and ready to raise some hell. The devil inside of her is jet-set to face everything head-on. So, don't miss out on her very own "The Devil I Know" Tour by booking your tickets now!