Orpheum Theatre | Boston, Massachusetts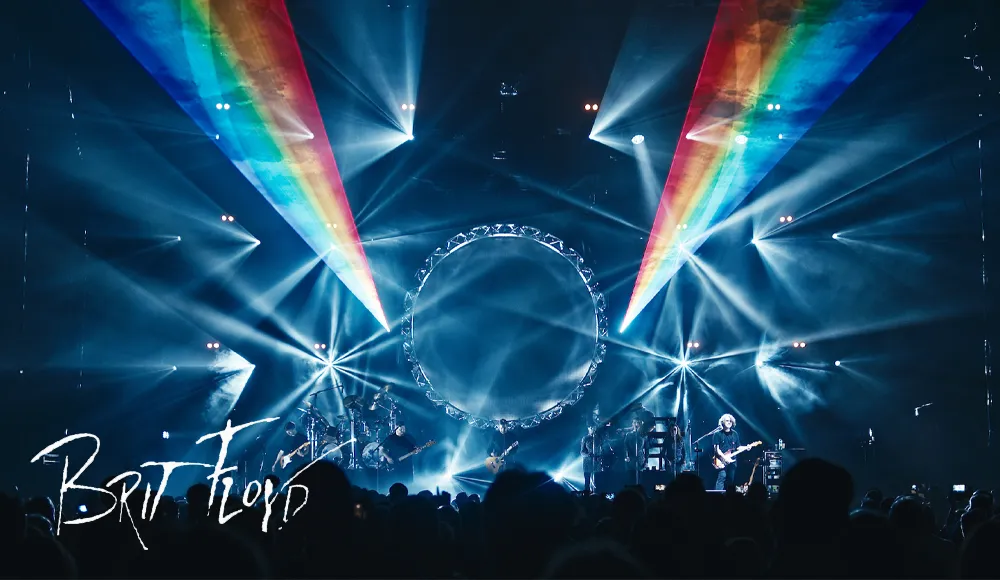 One of the world's best rock albums to go down in history is turning 50. As the iconic record celebrates its jubilee, the world's premier Pink Floyd tribute act, Brit Floyd, isn't missing out on a massive celebration. Performing its legendary "50 Years of The Dark Side of The Moon" set of shows, they're embarking on a massive 100-date North American Tour, paying great homage to the original band's industry-defining masterpiece. Taking the iconic album back to life in full concert, Brit Floyd is hitting the stage at Orpheum Theatre Boston on Sunday, March 24th of the upcoming new year. Sharing a slew of timeless hits including "Money", "Any Colour You Like", and "Time", it definitely bags the title of one of the world's best rock albums to ever exist. Having sold over 45 million records around the globe, it's an exhilarating experience to witness its legendary tracks in its live glory. Mastering the art of replicating Pink Floyd's concert experiences teleporting you back to the '70s, Brit Floyd won't disappoint.
Celebrating a golden milestone, one of the world's greatest rock albums to exist is finding its way back to the live stage. Marking 50 years since the grand release of Pink Floyd's acclaimed record "The Dark Side of the Moon", the premier tribute act Brit Floyd is setting the stage for a massive celebratory tour, a 100-date North American trek for 50 Years of The Dark Side of The Moon".
"We put on a very substantial show," Damian Darlington, musical director of Brit Floyd, shared. "There's a huge light show, there's video projections, there's lasers, there's inflatables and there's over 2 1/2 hours of the best of Pink Floyd music running alongside all of that."
Known to produce some of the most authentic Pink Floyd experiences in this day and age, Brit Floyd stands committed to replicating the original band's legacy. They aren't sneaking in some originals or their own twist whatsoever... they're the real deal!
Celebrating 50 years of Pink Floyd's groundbreaking album, they're set to make it big. Serving the band's greatest hits and sought-after crowd favorites including "Time", "Brain Damage", "Money", "The Great Gig In The Sky", and "Us and Them", Brit Floyd is bound to satisfy old souls and new generations of psychedelic hard rockers through Pink Floyd's legacy. Indeed, music never dies.
"I think it's a desire (for audiences) to experience this music live. For those who were young when it came out, it's the soundtrack of their lives," Darlington shared, as cited from a feature by Local Spins. "It helped create their identity. The younger generation who weren't born (when the band was recording and touring) want to experience it live."
Fans both young and mature are in for a wild treat. Serving great nostalgia through the best Pink Floyd experience in the modern age, there's nothing more every hard rocker could ever ask for. They're definitely the real deal! Pink Floyd is more than just another popular rock band - they shaped generations of rock music and artists who take inspiration from their masterpieces. Through their hard rockin' hits, they shaped a new age of rock!
Celebrating "50 Years of The Dark Side of The Moon" in a massive tribute tour that's set to bring you back to the hard-rockin' days of the '70s, it's an experience you just can't miss. Save your spots for a legendary night by booking your tickets now!