Orpheum Theatre | Boston, Massachusetts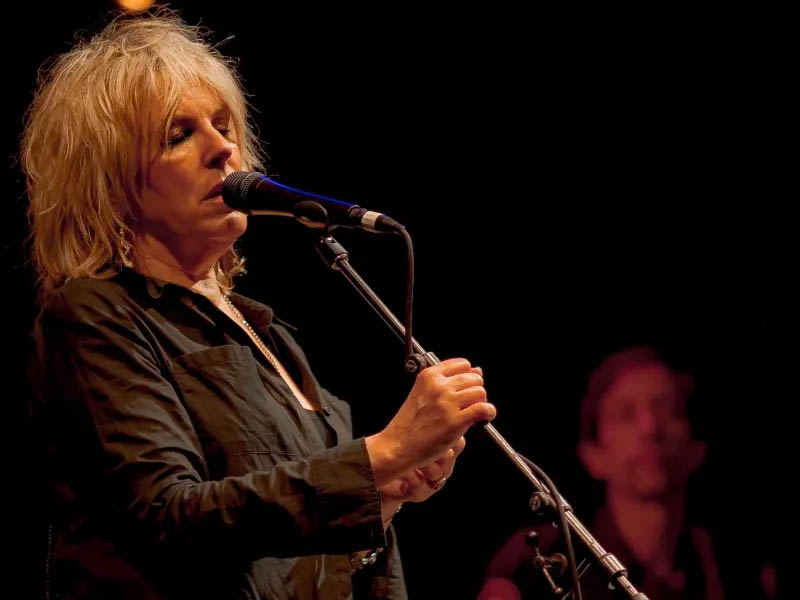 This fall, Lucinda Williams is celebrating the release of her memoir and latest album, Stories from a Rock n Roll Heart! On this occasion, the country rock legend will be embarking on a massive North American tour covering 15 select cities, including a coveted stop in Boston, Massachusetts! This special outing, which is set for the month of October, is anticipated to feature a hefty list of new songs, including "New York Comeback," as well as Lucinda Williams' massive hits from earlier releases like "Righteously," "Can't Let Go," "Essence," and many more! You can catch the multi-award-winning singer-songwriter and guitarist in her Boston stop when she takes over the Orpheum Theatre Boston on Saturday, 21st October 2023! Lucinda Williams, together with her backing band, will rock the night away with her unprecedented country rock, Americana, and folk staples! So hurry and score tickets now before it's too late!
Lucinda Williams felt that due to a successful year - with the release of her long-awaited memoir and a brand new studio album – it's only fitting that she celebrates with a very special tour for fall. She took to her official website to release a statement about the upcoming fall trek. "This will be an evening unlike you've ever had, no matter how many shows you've been to over the years. I'm so excited to put this together and hope you are just as excited to experience it."
This summer, Williams is set to deliver several dates across the U.S., which includes a four-night sold-out spectacle in Minnesota. Many fans are already clamoring for tickets for both her summer and fall tours due to Williams' undeniable energy on stage. Plus, for years now, she's been regarded as one of the top live country rock performers due to her incredibly tight sets. Moreover, her earlier shows this year belted out numerous staples, comprising old and new hits and iconic covers. She opened her show numerous times with the sensational Randy Weeks cover, "Can't Let Go," from her fifth studio album, Car Wheels on a Gravel.
During her show at the Orpheum Theatre in Boston, die-hard Williams fans will also get some momentous fan service as the Grammy Award-winning singer is expected to deliver her chart-performing songs, "Righteously," "Essence," "Out of Touch," "Joy," and many more. As Lucinda Williams is considered an unpredictable performer, fans should anticipate that her setlist will change from time to time.
But one thing is for sure, the country rock songstress will definitely cover some beloved tracks from her career-spanning hits, which dominated the music industry since her breakthrough in 1988. We must admit that rock and roll was never the same after Williams dropped her self-titled third studio album! Not only did she pave the way for the solo female rockers that followed, but also penned some of the most timeless and influential songs, including her recent hit, "Man Without a Soul."
Be sure to catch Lucinda Williams as she lights up the Orpheum Theatre Boston on Saturday 21st, October 2023. The venue serves as the perfect destination to host Williams' stop in Boston. The venue's accessibility, facilities, and top-tier sound and light technology provide both audiences and performers with a great entertainment experience. The theater also has a long history of hosting some of Boston's most exciting concerts and musicals. So if you're keen on having a great night in the city's most beloved entertainment landmarks, you better score tickets to see Lucinda Williams now!