Orpheum Theatre Boston | Boston, Massachusetts
Quirky art-pop doll Melanie Martinez comes to Orpheum Theatre Boston on Sunday 20th October 2019 in celebration of her new album, K-12! The record, which is the long-awaited follow-up to her 2015 debut album, features Martinez's alter-ego Cry Baby in a new phase of life and has an accompanying full length film, which suggests that the album tour will be a feast for all the senses! Don't miss your opportunity to see this exciting and utterly unique performer live!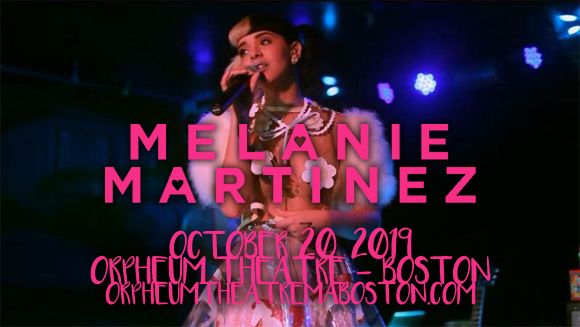 Art pop singer-songwriter Melanie Martinez is known for her unique and distinctive style. Martinez became a household name in 2012 when she appeared as a contestant on the televised singing competition The Voice, where she made it to the Top Six before being eliminated. After working on writing her own, original material over the next couple of years, Martinez released her debut single "Dollhouse" in 2014 and was subsequently signed to Atlantic Records. The single was certified platinum by the RIAA and appeared on Martinez's debut EP, Dollhouse (2014), alongside the single "Carousel", which was certified gold. The following year, she released her debut album, Cry Baby, which launched the singles "Sippy Cup", "Mrs. Potato Head", "Cry Baby", "Pity Party" and "Soap", and also achieved platinum sales. In 2019, Martinez will release her follow-up to Cry Baby, titled K-12.