Orpheum Theatre | Boston, Massachusetts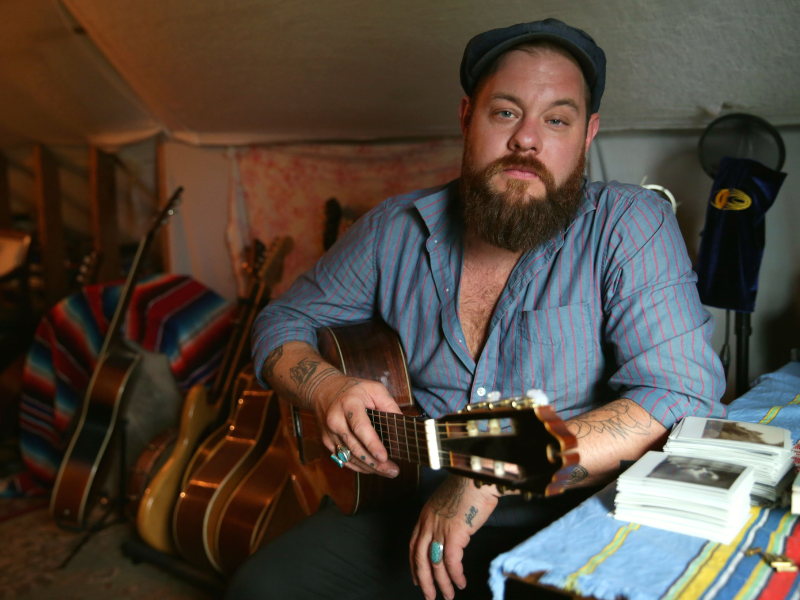 Attention, Nathaniel Rateliff fans! The most highly-anticipated announcement from your favorite folk artist has come. His upcoming revival of 'And It's Still Alright' Tour is set in stone for 2023! The tour initially kicked off in 2020, and was canceled 9 days in due to the pandemic. So for everyone who wished to see Nathaniel Rateliff three years ago, this is finally your chance to catch him live on stage! The superstar is making a much-awaited stop in Boston, Massachusetts.
Save the date. And It's Still Alright by Nathaniel Rateliff is going to be live on Wednesday, the 1st of November, 2023 at the Orpheum Theatre Boston. The "And It's Still Alright" tour will showcase a variety of Rateliff's incredible musical abilities, ranging from cozy, unadorned moments to a full 10-piece folk band backing featuring a string quartet.
Hurry up and grab your tickets right now before it's too late!
American singer-songwriter Nathaniel David Rateliff - based in Denver, Colorado - is one of the biggest artists today. His music is influenced by folk, Americana, and vintage rhythm and blues. Rateliff's 2013 side R&B project featured performances by the Night Sweats, a supporting group. He has recorded one album as Nathaniel Rateliff & the Wheel, two solo EPs, and three solo LPs.
The announcement of the relaunching of Nathaniel Rateliff's And It's Still Alright Tour has made fans both happy and excited. Rateliff created the well-received album And It's Still Alright in 2018. He portrays a wounded prophet on the album - a weary seeker with a poetic gift and waning faith who has experienced far too much loss and grief in his life. The album received high praises and positive reviews for its distinct sound and expert craftsmanship. Nathaniel Rateliff has proven over and over that his spot in the industry is indeed well-deserved.
"I think it was Ursula Le Guin in The Earthsea Trilogy who says, 'Never trust someone without a limp.' Character isn't defined by our strengths but by what we overcome," said Nathaniel Rateliff about the album. On 'And It's Still Alright,' he decided to explain his early struggles in the vain belief that they were all part of a greater scheme. Throughout these 10 songs, the listener can sense him stumbling but never losing faith in there being a path out of the oppressive darkness. This record's desire for transcendence and rebirth lends it a spiritual vibe.
The New York Times calls the talented musician a "Denver local folk-pop hero." Indeed he is a folk-pop hero. His songs has inspired millions of people, making them feel less along in difficult times. His hard-hitting lyrics and enchanting musical style always leaves listeners wanting more. Catch the star take the stage at the Orpheum Theatre Boston on Wednesday, the 1st of November, 2023. The perfect show for fall!
Since 2020's version of this tour immediately sold out, you better hurry up and buy your tickets right now! You don't want to miss Nathaniel Rateliff's show so go and purchase your tickets by clicking 'get tickets.'