Orpheum Theatre | Boston, Massachusetts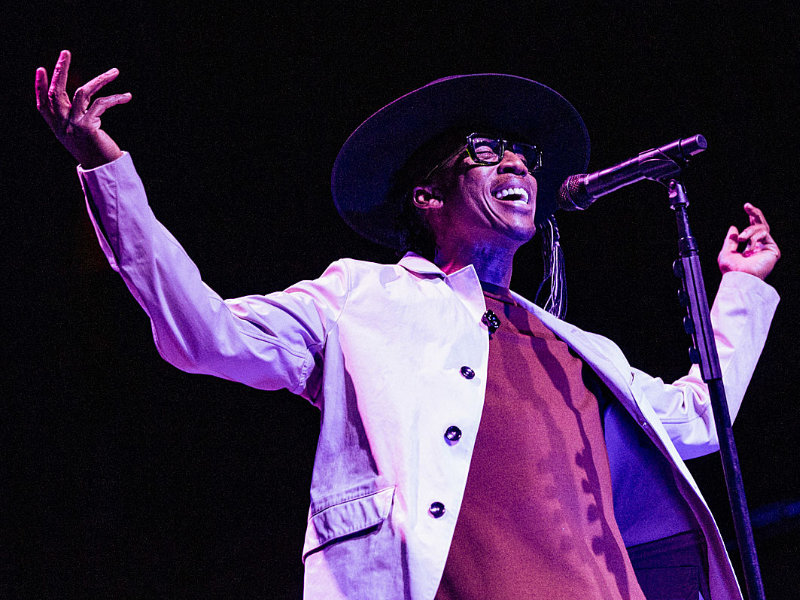 There is no feeling like being a Tony! Toni! Toné! right now!!! After breaking the internet with the recent announcement of the trio getting back together for a tour, they've released dates and cities where they will be performing, and the fans are already gearing up for the momentous occasion. You're gonna witness one helluva smooth ride as the boys take you down memory lane with all the hits that made them famous, plus, as an added bonus, Raphael Saadiq s'gonna pull some magic from his personal collection too. The tour, called "Raphael Saadiq Revisits Tony! Toni! Toné!, the Just Me & You Tour," will see the trek throwdown at the Orpheum Theatre in Boston on Thursday, October 5, 2023. Y'all gotta get your tickets right here before the rest of the fans beat you to it, so without hesitating, hit that "GET TICKETS button right now!!!
The neo-soul OGs are back and are doing it large with a tour. Fans can't believe their luck because the boys, Raphael Saadiq, D'Wayne Wiggins, and Timothy Christian Riley, have reunited for a trek that will see them hitting up several cities across the nation, starting in September at the BJCC Concert Hall in Birmigham, Al and closing at the Paramount Theatre, Oakland, CA in November.
The reunion sees them back together after a 25-year hiatus, the 30th anniversary of their third album, "Sons of Soul," plus the group is bringing all their fan favorites as well as Raphael Saadiq's personal collection of bangers.
The Oakland, CA, R&B legends got their start in 1988 with the outstanding album, "Who?" which spent forty-four weeks in Billboard's "Top Pop Albums." Outdoing their debut, their sophomore effort, "The Revival," in '90 gave the supergroup an additional platinum certification plus an unbelievably sixty six weeks in the same chart. Topping things off was their double platinum certified album, '92's "Sons of Soul." Eventually, in '96 they released "House of Music" before disbanding.
Taking things into his own hands on an extra special solo career, Saadiq did wonders for the genre, producing five awesome albums with critically acclaimed recordings such as '02's "Instant Vintage" and '08's "The Way I See It." Not only that, he was the brainchild behind the group, Lucy Pearl. He also lent his talents to Mary J. Blige, Beyonce, Erykah Badu, and Brent Faiyaz just to name a few.
This concert has your name written all over it, and the group, back together again, is going to take you back down memory lane with hits such as "Feels Good," "It Never Rains (In Southern California)," and "Anniversary." In addition, you're also going to get some brand new material too!!!
The evening full of R&B delights is just a click away, but you've gotta be on the ball for this one as tickets won't be around for long. Act now and save yourself the heartache of missing out on this unforgettable experience.