Orpheum Theatre Boston | Boston, Massachusetts
The Grammy Awards Winning band, The Doobie Brothers will make an appearance at the Orpheum Theatre in Boston on Saturday, September 10th 2022 with Tom Johnston, Pat Simmons, John McFee and Michael Mcdonald. February 2020 marked the start of the Doobie Brothers 50th Anniversary tour, having started their music career in 1970. In October 2021, the Doobie Brothers released their fifteenth full-length studio album, Liberté, their first album of original material in 11 years! Get your tickets now to hear it live, The Doobie Brothers have been active for the past 5 decades, with 6 of their fourteen studio albums reaching top ten slots in the Billboard 200 album charts.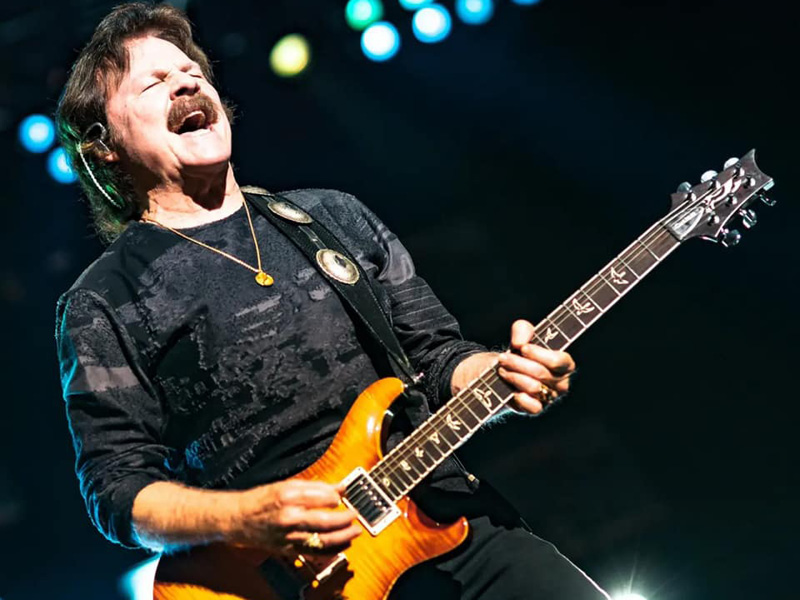 Multiple Grammy Award winners, The Doobie Brothers have had a very checkered musical career, forming in 1970, and performing successfully until 1982, but decided to take a break. In 1987, the band reunited at the Hollywood Bowl for a series of veteran and children benefit concerts, and after raising millions, and a fan vote to see them reform, they decided to re-unite the band once more. For the upcoming 2022 season, the band has planned for 25 appearances, and to perform across the wider United States.
Best of the Doobies, was their best-selling album and was certified Diamond in 1976, selling 10 million copies. The band were inducted into the Vocal Hall of Fame in 2004 and into the Rock and Roll Hall of Fame in 2020 and have sold over 40 million albums worldwide. In February 2020, The Doobie Brothers began their 50th Anniversary tour, but it only lasted three months till it had to be postponed.
In October 2021 the band released their 15th full length album, their first album of wholly original material for 11 years. The album was written and recorded during the pandemic of 2020, the band also released three at-home performances of "Black Water", "Listen to the Music", and "Takin' it to the Streets".