Orpheum Theatre Boston | Boston, Massachusetts
There's excellent news for U2 fans in the U.S! The band's lead singer Bono just announced a once-in-a-lifetime book tour to promote his much-awaited memoir, Surrender: 40 Songs, One Story. The book is set for release in bookstores worldwide on November 1, and Bono makes his way to 14 major cities, including Boston, to support the release. On Friday, 4th November 2022, Bono will light up the Orpheum Theatre in Boston! Fans have the opportunity to get a glimpse of the man behind the book and bring his stories to life. If you're a Bono fan, not only will you get the chance to score the memoir but also see Bono himself read excerpts and share valuable insights! So hurry and grab your tickets now!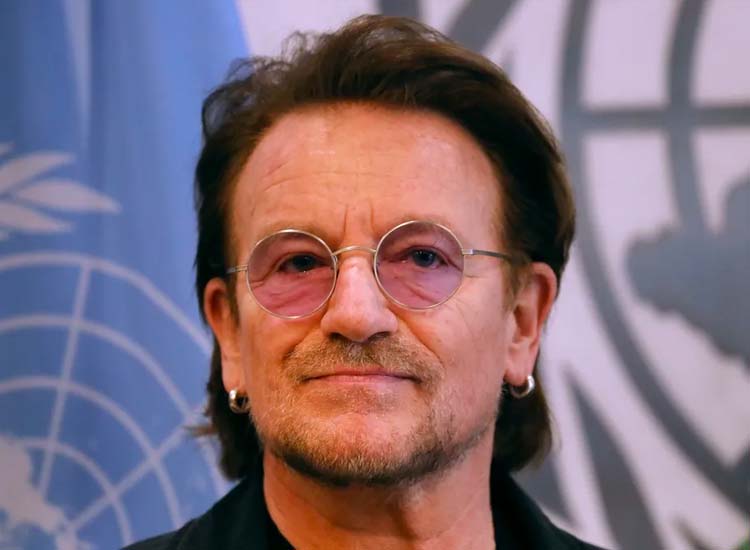 Bono, the frontman of the legendary rock band U2, embarks on a different kind of tour this fall. The man behind the incredible music of the world-famous band shares his life, precious moments, and vulnerability with devoted fans through his memoir, Surrender 40 Songs, One Story. The singer-songwriter and activities from Ireland have made a significant impact in the world of music and the real world through his philanthropy and advocacies for social justice.
Born and raised in Dublin, Ireland, Bono has established himself as one of the most influential musicians in the world. His band U2 has earned 22 Grammy Awards, nine Billboard Music Awards, six MTV Video Music Awards, seven Brit Awards, and many more. The band has released 14 studio albums and sold over 150 million records worldwide. In 2005, Bono and the rest of U2 were inducted into the Rock and Roll Hall of Fame by Bruce Springsteen. Rock Hall mentioned on their website that U2 is "Philanthropic, hopeful, and committed. U2 is proof of the power of music. While U2 has experimented and evolved musically throughout their career, the core members and their commitment to positive change have remained steady."
In 2008, Bono was awarded the annual Man of Peace Prize. He has also been regarded as one of the greatest songwriters of all time and the greatest singers of all time by various prestigious publications. Indeed, his incredible work in music and philanthropy has made him one of a kind. If you want to delve into the mind of the world's biggest rockstar, then score your tickets now to see Bono at the Orpheum Theatre Boston.