Orpheum Theatre Boston | Boston, Massachusetts
If you are a fan of Charlie Puth, then you might want to grab a ticket as fast as turning on a Light Switch because the ultimate pop sensation will bring his "One Night Only Tour" to Massachusetts. Join the "Left and Right" hitmaker this October 31 as he entertains his Boston fans inside the famous Orpheum Theatre. Get ready to sing along to the Grammy-nominated singer as he performs his massive hits such as "We Don't Talk Anymore," "Marvin Gaye," "One Call Away," "Light Switch," and songs from his newest self-titled album. This is the first headlining tour of Puth since 2018, so fans can expect that the 30-year-old singer-songwriter will give his fans what they are craving for. Reserve your tickets now before they run out. Click the "Get Tickets" link for a fast and safe transaction.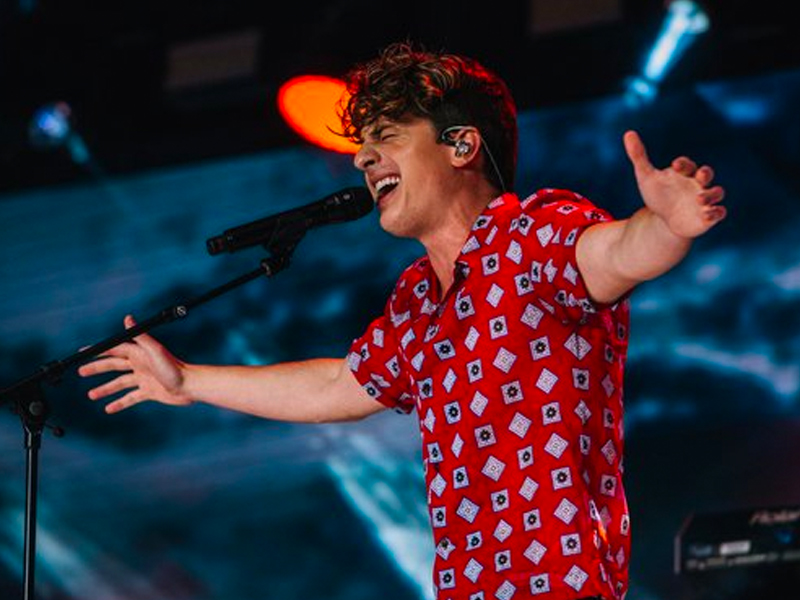 Based on his popularity off of Tiktok right now, Charlie Puth is among the well-loved musicians by the new generation. His trademark is his perfect pitch, and on the social media app, it has become a source of fun. Looking back on his career, Puth also started to gain popularity on social media. He began posting videos on YouTube, having been inspired by Justine Bieber. While starting to have a stable footing in a music career, he moved on to record his songs.
His rise to stardom occurred on his debut with the song "Marvin Gay," a duet with Meghan Trainor. It was certified platinum three times and peaked at the 21st spot on the Billboard 100. The followed "See You Again," a tribute song from the "Furious 7" for Pual Walker, he performed with Whiz Khalifa. It was an instant hit, reaching the top spot of the Billboard Hot 100 and staying there for 12 weeks. It was certified platinum 11 times. In 2016, he released his debut album "Nine Track Mind." This album includes the famous song " We Don't Talk Anymore," a duet with Selena Gomez. In 2018, he released the album "Voicenoted" to considerable attention, reaching the fifth spot on Billboard 200.
After some years, his third album, "Charlie" will come out this October. This album has already created a buzz after his songs, such as "Light Switch" and collaboration with Jungkook, "Left and Right," came out and went viral on Tiktok.
The pop sensation will be back on the road for his "One Night Only" tour. Fans in Boston, Massachusetts, see him live at the Orpheum Theatre on Monday, October 31. To get tickets, you can click the "Get Tickets" button.