Orpheum Theatre Boston | Boston, Massachusetts
The world's biggest burlesque show finally hits North America, Glamonatrix from the Queen of Burlesque herself, Dita Von Teese comes to the Orpheum Theatre in Boston on Saturday, February 11th 2023. Featuring some of the sexiest burlesque performers in the world, including the legendary Dirty Martini, choreographer Alek Palinski, fan-favourite Zelia Rose, showstopping newcomer Lana Kai Fox, 2015 Miss Viva Las Vegas Tosca Rivola, and Les Ballets Trockadero de Monte Carlo alum Laszlo Major. So get some tickets and get ready for the hottest, sexiest and most scandalous night of your life!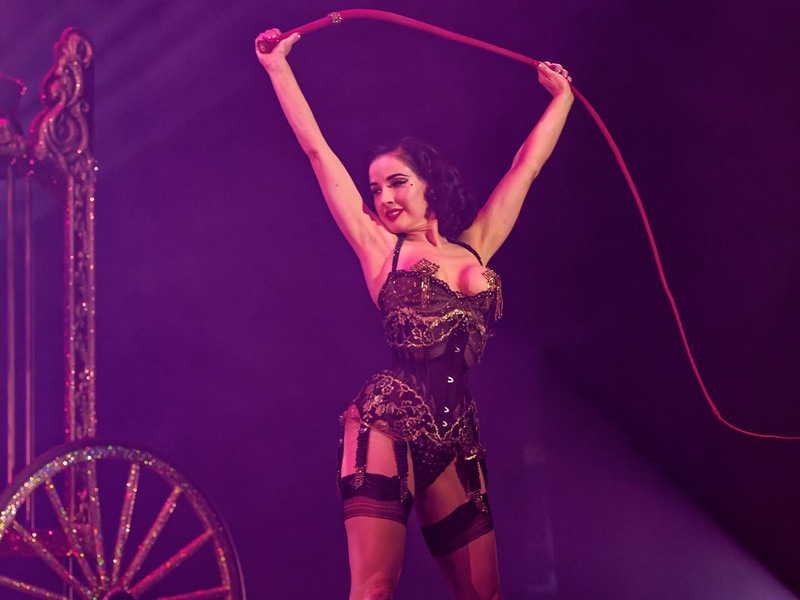 "For me, burlesque has always been about finding my own confidence, liberating the taboo of striptease with fantastical stripscapes, while encouraging others to indulge in and enjoy their own sensuality," said Von Teese at the tour announcement. "Glamour is the art of creating mystery and allure, and the new Glamonatrix show speaks to unapologetic sensual power with a fun fetishistic twist. I feel so fortunate that burlesque has come to symbolize a celebration of beauty and sensuality in many forms, a place where diversified icons take the stage and inspire others. I'm proud to be a part of the modern burlesque movement, and I'm grateful to have the chance to tour with performers who change people's minds about striptease."
Von Teese is known for her signature painted eyes, heavily penciled brows, swipe of crimson lipstick, and blue-black locks, she has appeared in CSI: Crime Scene Investigation, Ru Paul's Drag Race, The Masked Dancer, The Curious Creations of Christine McConnell, as well as a few music videos and some films. She has been credited with re-popularizing burlesque performances, earning her the moniker "Queen of Burlesque." Heather Renée Sweet adopted the name Dita as a tribute to her favorite silent film actress Dita Parlo, and gained the Von Teese when Playboy magazine incorrectly spelled Von Treese for her cover of the December 2002 edition.