Orpheum Theatre Boston | Boston, Massachusetts
Joe Satriani has become a guitarist of legendary proportions, his decades long career showing his never-ending ability to evolve and grow as a musician. He is storming back onto the stage with his 2022-2023 tour and will be performing at the Orpheum Theatre in Boston, presenting some of his classic material but also his newer compilations from his latest album. The date will be Saturday the 5th of November 2022 and what better way to spend your weekend than to listen to great music? To guarantee your seats to experience the live, expert playing of Satriani book your tickets now!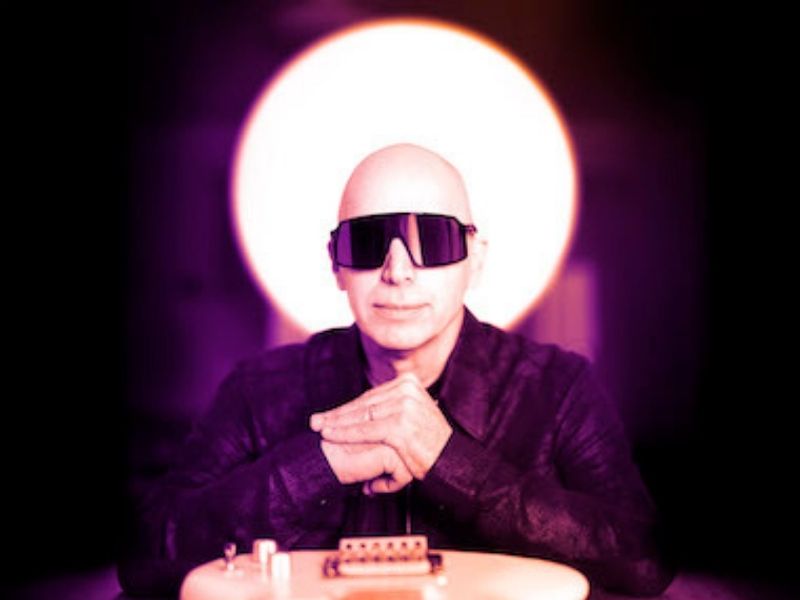 Joe Satriani was halted in his life plans, like everyone, due to the global pandemic, but now, he is ecstatic to be able to present his 2022-2023 tour, 'Earth Tour', by hitting the road again. Featuring in his band for the tour is Kenny Aronoff on drums, Bryan Beller on bass and Rai Thistlethwayte on keyboards. The tour follows the recent release of Satriani's latest album, 'The Elephants of Mars' earlier this year. It is his 19th studio album and most recent instrumental album and moves away from the 'classic rock' tone of his previous releases. 'The Elephants of Mars' crackles with an exciting energy, a psychedelic feel to his music with a cinematic soundscape. Satriani showcases his breadth of skilfully played songs, his handling of the guitar awe-inspiring and dexterous, portraying an array of tales with the guitar as the star protagonist, with all the shades of emotion conveyed with masterful cleverness. The album's opening track, 'Sahara', is a musical and rhythmic tale that immediately gives the sense of being surrounded by desert-like desolation, a panoramic sense of introspection and revelation. He will be giving his crackling energy as performs for his 'Earth Tour', so ensure you are there and experience the latest material, and soulful energy, of Joe Satriani.