Orpheum Theatre | Boston, Massachusetts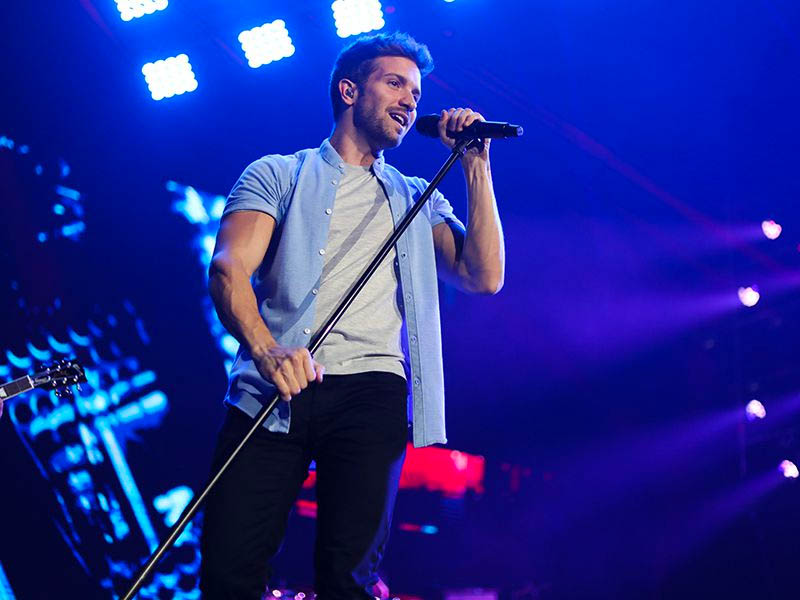 The LaCu4rta Hoja Tour is here! It's set to bring the prolific Spanish artist Pablo Alboran to the U.S.! Year 2024 is starting with a bang as the Latin pop sensation brings a critically acclaimed outing to North America! Kicking off in spring, the trek will feature his chart-dominating staples! The highly-regarded purveyor of pop and flamenco has been making waves across the Latin music world, and he's now bringing his incredible music to his American music fans! On Wednesday, 28th February 2024, Alboran will make his way to Boston, Massachusetts! Get ready for iconic hits, such as "Solamente Tu," "No Vaya A Ser," "Saturno," and many more as Pablo Alboran lights up the Orpheum Theatre Boston! This Grammy and Latin Grammy-nominated artist is slated to perform his career-spanning hits through his high-energy setlist and phenomenal production! So hurry and score tickets now to see Pablo Alboran conquer Boston this February!
If you love Latin music, you'll surely enjoy this exhilarating live set by Pablo Alboran. Hailing from Spain, the award-winning singer-songwriter is known for his extremely high-energy performances. His captivating voice and compelling lyrics and melody have made him one of the best-selling Latin artists in the world. His concerts have been described by fans as top-tier and always packed with non-stop hits. This 2024, he starts the year with the highly-anticipated LaCu4rta Hoja Tour, which includes six dates across North America. On Wednesday, 28th February 2024, lucky fans in Boston can look forward to a plethora of iconic hits. Alboran has released countless chart-dominating singles, such as "Solamente Tu," "Perdoname," "El Beso," "Quien," and many more. Since releasing his debut single in 2010, Alboran has released seven number 1 singles and seven number 1 albums.
His top-selling hits, "Saturno" and "Solamente," have brought over half a billion streams across music platforms. Both songs dominated the airwaves in Spain and across other countries. In 2022, Pablo Alboran dropped his latest album, La Cuarta Hoja, which topped the charts in Spain. The album features hit singles, "Soy capaz," "Castillos de arena," "Carretera y Man," and Amigos." His latest single, "Amigos," featuring Maria Becerra, has clocked in over 60 million streams.
This 2024, Alboran is anticipated to perform his incredible hits and deliver a groundbreaking production for his fans. Attendees in Boston can expect a power-packed evening on Wednesday, 28th February, as Alboran conquers the Orpheum Theater. The long-standing concert hall has been the prime destination for Boston's top entertainment. The theater has a long history of hosting musicals, concerts, stand-up comedy shows, and opera showcases. Alboran's concert is set to be an incredible evening of live music, but fans can also look forward to the venue's excellent facilities, great customer service, and top-tier sound and light technology.
It's not every day that Spain's top music artist makes his way to the United States for a highly-coveted tour. So, if you're keen on catching Pablo Alboran this February, you should hurry and score tickets to The LaCu4rta Hoja Tour! The show at the Orpheum Theatre Boston is guaranteed to be a memorable evening packed with your favorite Spanish hits! Tickets to see Pablo Alboran are now available through the Get Tickets link!