Orpheum Theatre | Boston, Massachusetts

Are you hyped for Rodrigo y Gabriela?! It doesn't matter what genre of music you're into, the metal-influenced acoustic guitarists strike a chord with just about everyone for their truly unique live performance. In anticipation of their upcoming studio album "Mettavolution," they're hitting the Orpheum Theatre Boston on Wednesday 15th May 2019! Tickets on sale now and likely to sell out fast – grab 'em while you can!!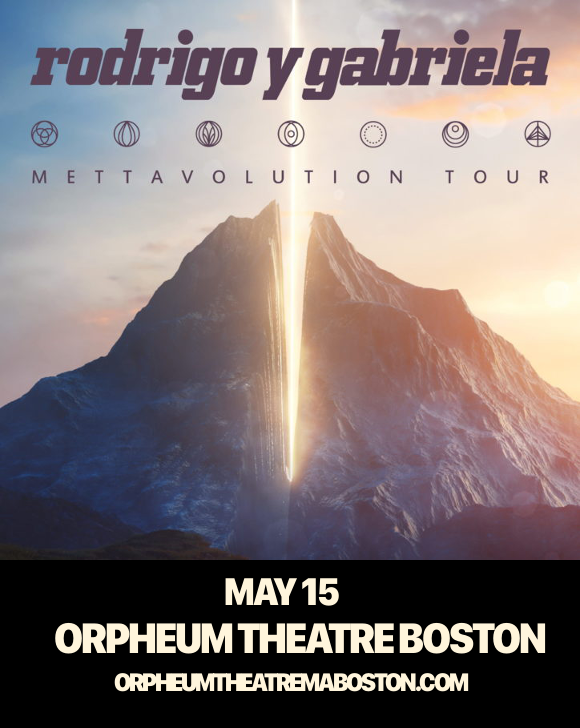 After the release of their eponymous album in 2006, a work featuring covers of Led Zeppelin and Metallica songs in addition to original material, the duo immediately gained attention for their understated aesthetic, unusual combination of influences, and Gabriela's technically and visually impressive percussive guitar style. 

"Rodrigo y Gabriela's secret is maybe quite simple," wrote The Independent in a live review. "They are resourceful musicians, and are open-hearted, happy entertainers. That, very often, is what people want."
There's no denying that a Rodrigo Y Gabriela performance is bound to leave you feeling good. Don't miss these phenomenal virtuosos – get your tickets to see Rodrigo Y Gabriela at the Boston Orpheum Theatre today!!