Orpheum Theatre Boston | Boston, Massachusetts
This December, the Orpheum Theatre in Boston will become home to Tedeschi Trucks Band concerts! The blues-rock sensation is set to perform several nights at the iconic venue to promote their latest four-album project, I am The Moon! On Saturday, 3rd December, Tedeschi Trucks Band will deliver a much-anticipated performance for the fourth time! Fans can expect high-energy sets, catchy improvisations, and masterful jams on this incredible night of rock music and gathering of kindred spirits! If you're a blues rock fan, you should hurry and grab your tickets now to be part of this amazing rock show at the Orpheum Theatre Boston!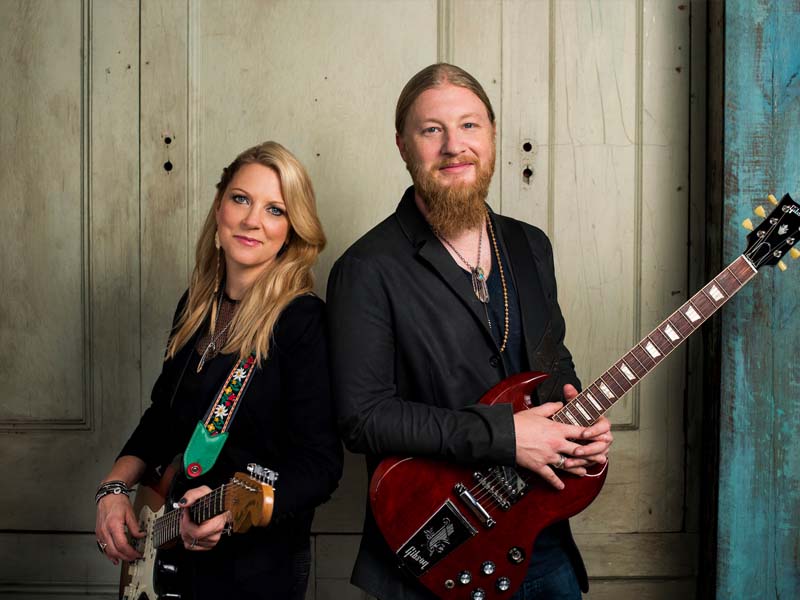 Tedeschi Trucks Band is a Grammy-Award-winning band from Jacksonville, Florida. The band began as two separate groups led by Derek Trucks and Susan Tedeschi. After touring together in 2007, the two bands decided to merge to form the Tedeschi Trucks Band. Led by the husband and wife tandem of Trucks and Tedeschi, the band embarked on an incredible music career as a 12-member outfit.
Tedeschi Trucks Band has made a fantastic career out of live performances in North America and all over the world. The band infuses blues, rock, Americana, and soul into their music style. Thanks to their on-stage improvisations, jam sessions, lengthy segues and solos, and more, they are regarded as one of the top jam bands in America. The group began officially touring in 2010 and has released four studio albums until 2019. For their 2022 project, the band released their most ambitious body of work yet. I Am The Moon is a four-part series of albums composed of Crescent, Ascension, The Fall, and Farewell. The album features 24 original songs with music spanning 30 minutes each album. According to Trucks, the album was made during the height of the pandemic when every city was on lockdown. The album, recorded in the band's studio, would have never been made if they had continued with their regular schedule and numerous tours. This year, the band goes back on the road to promote I Am The Moon to their eager fans.
Experience Tedeschi Trucks Band's fantastic show at the Orpheum Theatre Boston on Saturday, 3rd December 2022! Tickets are now up for grabs!