Orpheum Theatre Boston | Boston, Massachusetts
This fall season, Tedeschi Trucks Band rocks the Orpheum Theatre in Boston! The four-night run at Boston's prime entertainment venue is a much-awaited spectacle featuring the country's top blues rock outfit from Jacksonville, Florida! On Wednesday, 30th November 2022, Tedeschi Trucks Band will perform its second night in Orpheum Theater! Fans can expect a generous amount of hits and fan favorites, plus plenty of improvisations and catchy jams! If you're a fan of jam bands, Tedeschi Trucks Band is worth checking out this November 30th! So hurry and grab your tickets now to see the sensational Tedeschi Trucks Band conquer the Orpheum Theatre in Boston!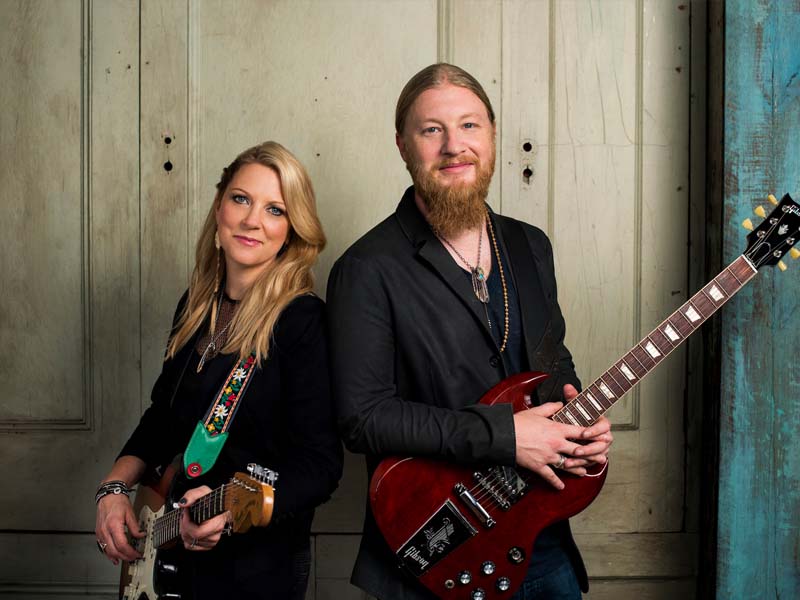 Tedeschi Trucks Band is a rock group that has captivated the world with its high-energy sets and multi-genre infusions. The band was created in 2007 when Derek Trucks and Susan Tedeschi decided to merge their bands to develop the Tedeschi Trucks Bands. The resulting ensemble is a genre-defying jam band that's pretty much a touring machine. In a world where contemporary pop is dominating the airwaves, there came a 12-member southern rock group blending blues, R&B, and soul. Top that off with a nifty horn section, the band is destined to conquer the jam band world.
Tedeschi Trucks Band will be embarking on an extensive world tour this season. The band will tackle New York for a seven-night run followed by a series of shows in Europe. By the end of fall, the band finally ends their 2022 outing with a bang after a four-night run in Boston. The extensive trek is set to promote their latest four-album project titled I Am The Moon. The 24-song record resulted from the Grammy-Award-winning band being productive during the pandemic lockdown. According to frontman Derek Trucks, the project would never have been created without the forced lockdown in 2020. I Am Moon is divided into four mini albums, with 30 minutes of music each. These titles are Crescent, Ascension, The Fall, and Farewell. The album's release was spread across 2022, in conjunction with the band's return to the road. This 2022, the band pursues its fall tour, eager to promote its most ambitious project.
If you love incredible live music, you better catch Tedeschi Trucks Band performing at the Orpheum Theatre in Boston on Wednesday, 30th November 2022! Tickets are now available!