Orpheum Theatre Boston | Boston, Massachusetts
This December, the blues rock jam group Tedeschi Trucks Band is taking over the Orpheum Theatre in Boston! The much-awaited show happens on Friday, 2nd December 2022! The show is part of the Grammy Award-winning band's massive tour, promoting their four-album project titled I Am The Moon. Fans can expect Tedeschi Trucks Band to perform their massive hits, crowd favorites, new tracks from their latest releases, and lengthy segues and improvs. If blues rock is your jam, you should hurry and grab your tickets now to see Tedeschi Trucks Band light up Boston's Orpheum Theatre!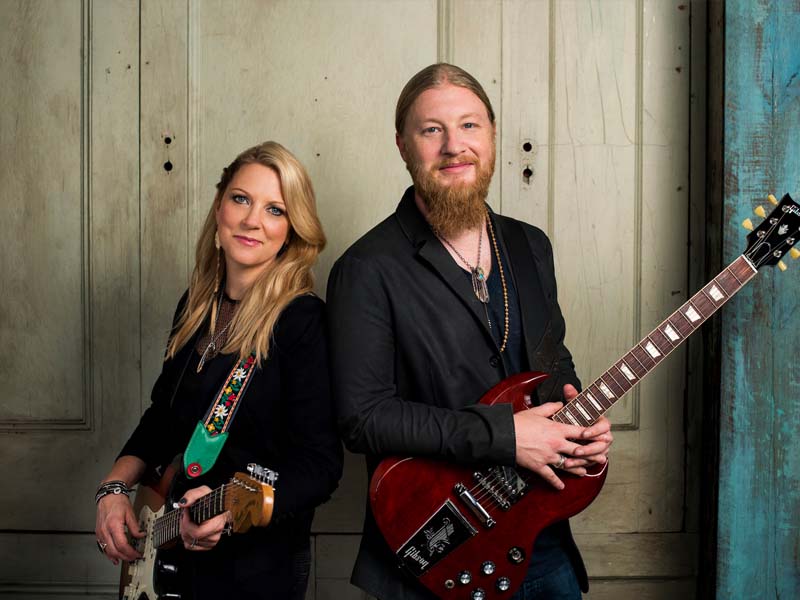 Tedeschi Trucks Band recently released their biggest project in their career. I Am The Moon is a four-album release that is spread across 2022. The ambitious 24-song set features Crescent, Ascension, The Fall, and Farewell. I Am The Moon runs for two hours, with each album running for 30 minutes. The album was recorded in the band's home studio. According to frontman Derek Trucks, the project was only deemed successful due to the pandemic lockdown. Otherwise, the project would have never been created. "I don't think there's any way we would have. We tour so much, and with some of that, you become a bit of a creature of habit. You don't think you could take four months off and not implode. Who stops working for a year? It's not something you ever think about." Trucks added the band usually records music in "small chunks" during short breaks from touring. Tedeschi Trucks Band is now preparing to promote this project through a North American and a European Tour.
Since the band's formation in 2010, Tedeschi Trucks Band has relentlessly toured the globe as a 12-member group. Led by the husband and wife tandem, Derek Trucks and Susan Tedeschi, the band has made a name as one of the most sought-after live blues rock bands in the U.S. The band released its debut studio album Revelator in 2012. The album peaked at number 12 on the US Billboard 200 and entered the charts in several other countries. One year later, the album won the Grammy Award for Best Blues Album and the Blues Music Award for Album of the Year. In the same year, the band released their debut live album, Everybody's Talkin, which won the Blues Rock Album of the Year in 2013.
Tickets to see this award-winning rock band perform at Boston's Orpheum Theatre are now available!